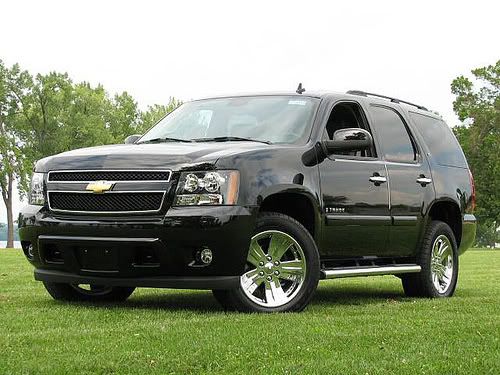 If you are looking to pick yourself up a used large SUV to tote your family around now is definitely the time. The glut of SUV's in the used market is a result of many owners swapping their $90 fuel fill-up for a sedan that fills for half the price. All those used SUV's traded-in already are filling up used car lots as buyers walking in off the street are also looking for something more fuel efficient. So if you are sitting on a large SUV now and thinking of swapping it in for something more fuel efficient trading it in may not be the answer.
Most owners who go to a car dealership looking to trade their current ride in for something new usually come out shell-shocked when they learn what the dealership is willing to give them for their trade. Those choosing to turn in their SUV right now will certainly be finding their trade-in value far from what they had invisioned.
According to CNW Marketing Research and the AP SUV sales were down 14% in the month of March when compared to March of 2007. The darling SUV of the American Auto Industry no longer sparkles under the looming clouds of $4/gallon fuel prices. In the face of such a decline in value the only solution for many SUV owners looking to downsize may be to sell their vehicle themselves; a task many owners dread. Even diesel trucks are not immune to the declines in value.
According to a quote from the U.S.News magazine, "Anything diesel has dropped $5,000 in the past five months" as a result of the rising price of diesel. With biodiesel alternatives still far from prevelant in most areas of US diesel owners are left with diesel prices that average .50-.60 higher than the price of regular unleaded fuel. Unlike the ultra-efficient diesel cars that get 40-60 mpg like the new VW Jetta BlueDiesel, diesel trucks suffer the same fuel inefficiency as their gasoline powered twins.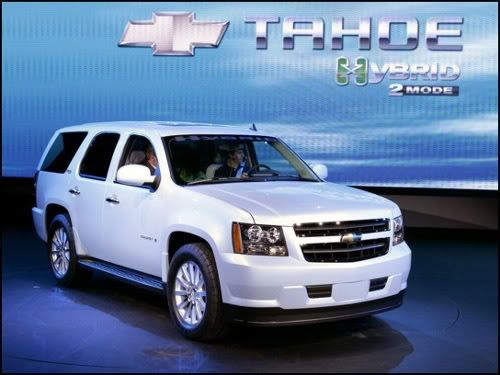 As costs continue to climb the next question will be whether GM's Green Car of the Year, the Chevrolet Tahoe 2-Mode Hybrid will suffer the same as the non-hybrid SUV's? At 20-mpg in city driving the Tahoe Hybrid doubles the fuel mileage achieved by the non-hybrid alternative, but will 20-mpg stave the off the SUV value decline swarming the market. With a mark-up ranging from $10,000 to 15,000 and a starting price just shy $50,000 how many buyers are going to be willing to risk the aggressive depreciation that could befall their purchase?