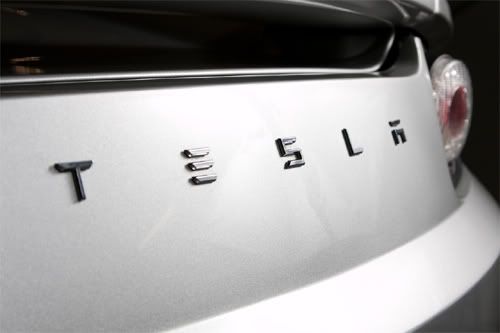 After much consternation, legal wrangling, corporate in-fighting and upheavel, and transmission troubles the Tesla Roadster has reached its self-imposed benchmark of going into full production on March 17th. That does not mean they have reached full-capactiy on their production line, but at least it is a start. For those who have plunked down their $10,000 or better down payment on the all new EV Roadster this is the news they have been waiting and watching for.
The news of Tesla production implementation comes straight from the corporate blog of Ze'ev Drori himself, Tesla's President and CEO. According to his own report the very next step for Tesla will be expanding its own Sales and Service capacity. Currently they have two sales & service locations in the works: Los Angeles and Menlo Park. So if you are on the East Coast it might be best if you just do not have any problems with your Tesla automobile.
If the news of the Tesla Roadster reaching production excites you enough now to want to purchase one for yourself then you will have to get in line. This years full production quotient has already been spoken for. But if a 2009 model sounds appealing to you then by all means give them a call.
The production goal for Tesla will be 100 cars a month, but at the moment they are squeaking out around 5 a week. According to prior reports it is still a learning process, the whole car assembly line, for them and for the Tesla Roadster and it is in everyone's best interest if they get it right the first time. At this small a production schedule recalls really are not an option and could be devastating to the new, small car company.
Source[Tesla]