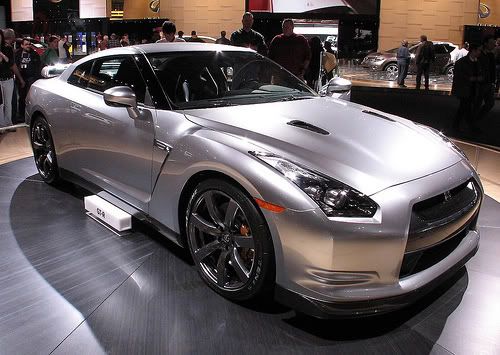 As the arrival date of the first of 1500 Nissan GT-R's bound for the states draws closer the inevitable is starting to take shape. Despite Nissan's efforts to thwart it general economic principles are going to take the GT-R and run high with it. That is what the fellas at ExhaustNote learned in their survey of various Nissan Dealerships around the country. The high demand for the Nissan GT-R is running smack into a small supply here in the US and that is going to result in premium pricing. To put it simply… do not expect to pay that MSRP price of $69,000.
If you were finding a $69,000 price tag to be a reasonable price and nicely inside your car budget will it still be so with a $20,000 premium? How about a $40,000 premium? What about a mark-up of $60,000? Would a resulting sales price of $129,000 take the Nissan GT-R out of your reasonable car market even considering the high demand?
At $129,000 the Nissan GT-R is stepping into a whole different price segment, but one that in testing was proved that the GT-R competes well. The MSRP, barring mark-ups or premiums, for a Porsche Turbo is $122,000. The Porsche GT3 comes in at $105,000. Will buyers be willing to wait out their time on the GT-R list hoping for a chance to acquire one at a low premium or will they jump ship to the tried and true craftsmanship of a Porsche?
The hype and hope of a $69,000 GT-R led many admirer's and would be buyers to fantasize and we are only left to wonder whether the premiums expected to be loaded over the sticker price will rain on some dreamers parade. Or maybe we should not be blaming economics at all. Maybe it is Nissan's fault for underestimating the American market by alloting a mere 1500 cars? Let us see how they sell first before we go assigning blame. For now we will stick with innuendo.
Source[ExhaustNotevia Autoblog]