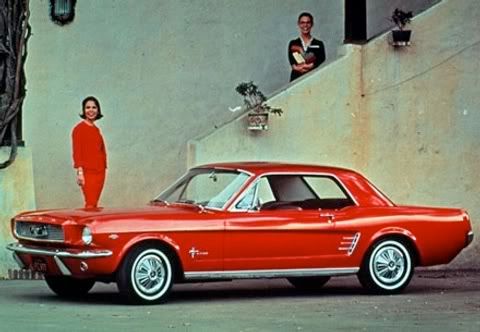 Mustangs of the 1960's
We break down the early days of the Mustang all throughout the 1960's as the Mustang was just taking shape.
1964 Mustang
1965 Mustang
1966 Mustang
1967 Mustang
1968 Mustang
1969 Mustang
Mustangs of the 1970's
We break down the evolution of the Mustang throughout the 1970's as the Mustang was beginning to develop.
1970 Mustang
1971 Mustang
1972 Mustang
1973 Mustang
1974 Corvette
1975 Mustang
1976 Mustang
1977 Mustang
1978 Mustang
1979 Mustang
Mustangs of the 1980's
From the late 70's to the early 1980's Mustangs were having problems and their popularity decreased.
1980 Mustang
1981 Mustang
1982 Mustang
1983 Mustang
1984 Mustang
1985 Mustang
1986 Mustang
1987 Mustang
1988 Mustang
1989 Mustang
Mustangs of the 1990's
The Mustangs stayed the same from 1987-1990 and sales declined. However, Mustang had a resurgence later in the decade with the 99 model.
1990 Mustang
1991 Mustang
1992 Mustang
1993 Mustang
1994 Mustang
1995 Mustang
1996 Mustang
1997 Mustang
1998 Mustang
1999 Mustang
Mustangs of the 2000's
The fifth generation of Mustangs continued to be wildly popular and marked a resurgence in the brand for Ford. Who thought that Ford could outdo themselves with the sixth generation model of 2005?
2000 Mustang
2001 Mustang
2002 Mustang
2003 Mustang
2004 Mustang
2005 Mustang
2006 Mustang
2007 Mustang
2008 Mustang
2009 Mustang