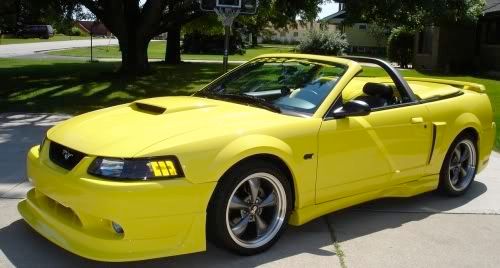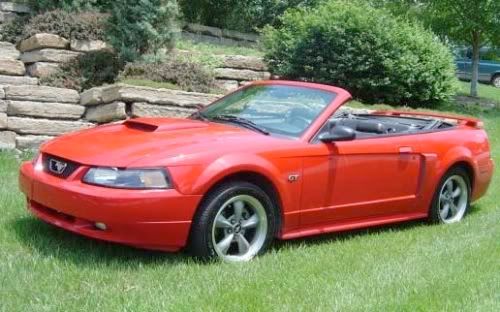 About The 2002 Mustang
The 2002 Mustang saw a lot of changes, including the name change of the sub models to Standard, Deluxe, and Premium. And, since the Mustang was voted America's Favorite Car of all time the already bright future of the vehicle became even brighter. The accolade is one reason, but the other is that the Mustang's competition disappeared quickly. The year 2002 would be the last for the Chevrolet Camaro and the Pontiac Firebird. Meaning in the 2003 model year the only pony car left would be the Mustang.
Shop For Mustang Products:
Search For Ford Mustangs on Ebay
Search For Mustang Parts on Ebay
Search For Mustang Accessories on Ebay
Approximately 200,000 individuals become owners of Mustangs each year and all find exciting new features and options available each year. One of 2002's greatest accomplishments was the all new Cobra, although it was a 2003 model that appeared late in the summer of 2002.
With so many new accomplishments year after year and managing to beat out the competition for almost 40 years, the Mustang is strong and powerful in more ways than one and from the looks of it forever popular.
Source: Mustang Forums