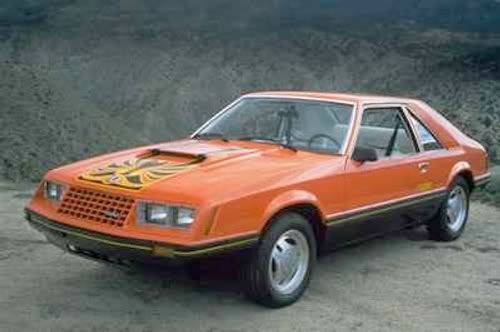 About The 1979 Mustang
The 1979 Mustang began a new generation of Mustangs that followed the Mustang II's. And no, Ford did not add III onto the end of the new generation of Mustangs. Everyone knew Mustang had been around for 15 model years and that the pony car was incredibly popular when it was introduced yet had some tougher times during the '70s due to changes in federal requirements and the general public's tastes. However, everyone was certainly interested in what the Mustang would be like in its new generation. Few people imagined that the 1979 Mustang would begin a new generation that would have such a long life not to mention find its way into the police force or develop a cult like following.
Shop For Mustang Products:
Search For Ford Mustangs on Ebay
Search For Mustang Parts on Ebay
Search For Mustang Accessories on Ebay
The 1979 Mustang seemed to be off to a good start. It was not only accepted by the public with much anticipation but also named the Indianapolis 500 official pace car for the second time in its history. With a production of 369,936 it appeared the 1979 Mustang was a major success and would be climbing back on top of popularity in the sports car market.
Source: Mustangs Forum