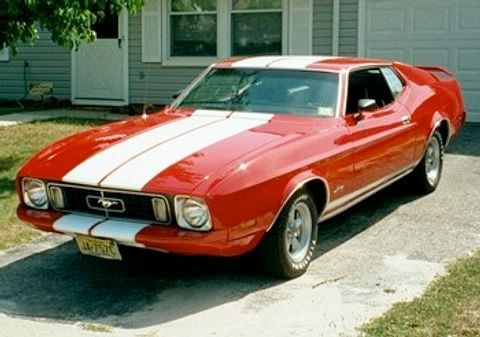 About The 1973 Mustang
The 1973 Mustang model year was sad in a way for many Mustang fans. It was the last year of the classic Mustang, the convertible, and the Mach 1 muscle and style fans loved. The big Mustang design was on the way out in favor of smaller more efficient vehicles popular at the time. As a result, design changes to the 1973 Mustang were minimal and few. One of the biggest may have been the turn signal lights that were realigned. However, 1974 had a big redesign planned so the 1973 simply weathered the year as a new model that very closely resembled the previous year's model.
Shop For Mustang Products:
Search For Ford Mustangs on Ebay
Search For Mustang Parts on Ebay
Search For Mustang Accessories on Ebay
The next year's design was a direct result of a fuel crisis and the amazing amount of economy cars that had been imported from Japan. The 1973 model year was not a popular one for Mustang partly due to the loss of horsepower and that the muscle car no longer had any muscle. There were very few Mustangs sold this model year and Ford was beginning to wonder what to do with the Mustang. Only 134,867 Mustangs were sold in 1973. Slightly better than the year before, but still lacking considerably from previous years.
Source: Mustang Forums