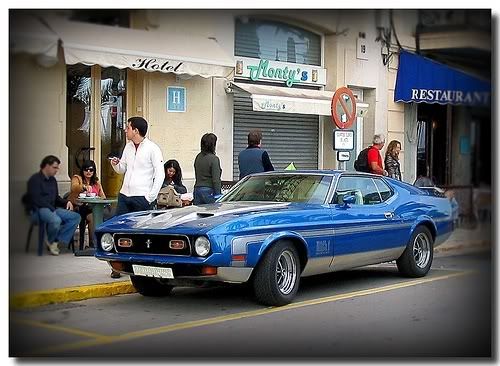 About The 1971 Mustang
A huge change occurred in the 1971 Mustang. This change was the redesign that may have been the reason Mustangs weren't so popular that year. Regardless, it was the last redesign the first generation of Mustangs would ever receive before the second generation was started. The new 1971 Mustang was introduced to the public in August of 1970 and Ford had huge expectations that the new design would be enough to spark interest in the muscle car yet again. It was two inches longer, just about two and a half inches wider, and six hundred pounds heavier, and instead of sparking interest people turned their heads at the Mustang that had gained too much bulk.
Shop For Mustang Products:
Search For Ford Mustangs on Ebay
Search For Mustang Parts on Ebay
Search For Mustang Accessories on Ebay
The GT did not exist in 1971 and would not return to the Mustang lineup for at least a decade. The Mach 1 and the new Boss 351 that replaced the Boss 302 and 429 were enough to meet the power and performance needs pony car fans were looking for.
Mustang was hoping the redesign would work to spark sales, but it looked as if the pony car fever was dying down. Yes, Mustang outsold its competitors, but the desire for a pony car was not what it once was. As a result, only 149,678 Mustangs were produced in 1971.
Source: Mustang Forums