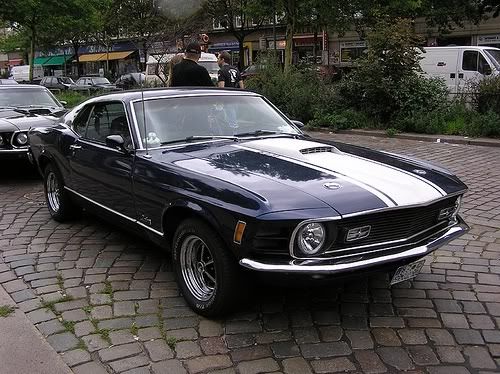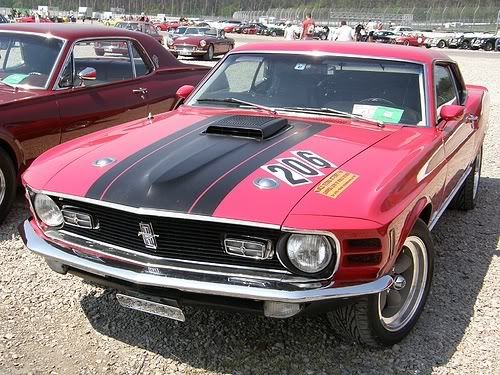 About The 1970 Mustang
The 1970 Mustang truly followed in the footsteps of the 1969 model. There were some very slight body changes in 1970, however the new look of the Mustang was completely different and greatly appreciated by fans. There were some other changes in 1970 that affected the Mustang as well. For instance, the GT was not carried over and it would be the last production year for both of the Boss models, the 302 and 429. The Mach 1 and Grande were also available in 1970. Also, the 390 engine was eliminated while the 351-2V Cleveland and 351-4V Cleveland replaced the 351 Windsor model that was previously available. Otherwise, there were no big changes in Mustang's lineup. The basic design changes were definitely noticed in 1970.
Shop For Mustang Products:
Search For Ford Mustangs on Ebay
Search For Mustang Parts on Ebay
Search For Mustang Accessories on Ebay
A great example is the reduction of the extra set of headlights that were placed on the grille of the 1969 Mustang. The year 1970 saw dual units again. The scoops on the quarter panels were eliminated and the rear taillights were shaped differently.
Congress also passed the Clean Air Act in 1970 which meant the Federal Government had control over regulating vehicle emissions. This would certainly impact Mustangs and all other vehicles in the United States although it did not affect the 1970 Mustang model year it would begin affecting Mustangs soon enough.
Unfortunately, the Mustang was falling in sales for 1970. As a result, the year 1970 only saw a total Mustang production of 190,727 vehicles.
Source: Mustang Forums