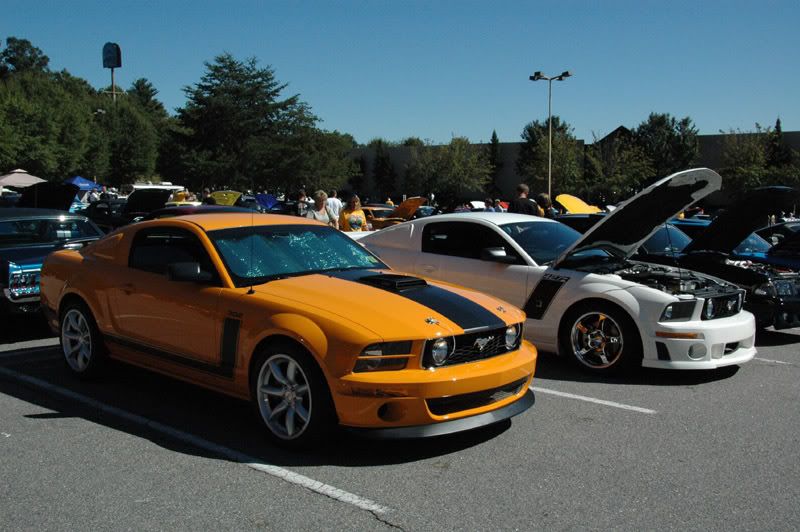 Following the Pony Run cruise of the Blue Ridge Parkway on Saturday in Asheville, NC the Blue Ridge Mustang Club held a car show at the Biltmore Square Mall. Good food, prizes and raffle drawings were held for all who attended but the cars themselves were the show. With over 300 cars participating in the cruise and a good many of them staying for the car show there were plenty of Ponies to wet your appetite.
One of the participants of the event put together a small video of their experience. To enjoy the cruise from the passenger seat of a Pony click here.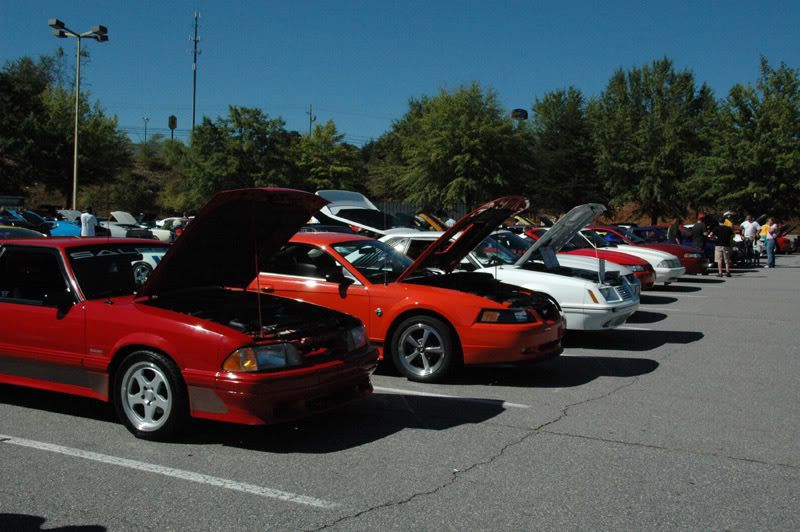 So here is a special note for anyone looking to travel out of state to attend a car show or cruise. Get yourself some specific directions to where the show is being held. More than likely when you arrive in a town there will be no mention of the event in that days paper. Most coverage will appear the day after the event in most publications. Also, just because you think you know the area where the event would take place you may want to double check. Call those who are sponsoring the event and get yourself some very detailed directions.
You do not want to be like some people driving the streets for hours looking for the show in the other parts of town. And while 300 Mustangs gathering in one place may seem like a big event to you there is a good chance that most of the people in a decent sized town will have no clue about the event. However, if you do breakdown and get directions it helps to have some paper and a pen handy. Coming back to tell the driver to take the second "interstate thingy" and a few rights is not overly helpful.
Ofcourse that was just my experience. It seems likely that most the people attending the show knew exactly where they were going and did not arrive to the show 3 and a half hours after it started. On the bright side though, when you arrive late like that, there usually is no line at the Hot Dog/BBQ stand. So when you are starving from all that driving and waiting and searching you can step right up and grab some grub.
Enjoy some more photos below from the auto show and if you missed the article on the Pony Run on the Blue Ridge Parkway you can click here to get caught up. And for those looking to be involved in next years Blue Ridge Mustang Club Pony Run you need only keep an eye on the clubs forums here.
[myginpage=09282007-show]