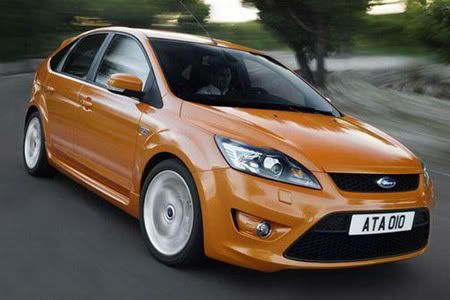 At the SAE World Congress in Ford product chief Derrick Kuzak made clear that the next generation Ford Focus in either 2010 or 2011 would receive one world design. Then he spoiled it by saying that it would be a joint effort between their North American and European design and engineering teams.
Part of Fords reorganization under President and CEO Allan Mulally has been to move toward this Global Platform procedure to cut down costs and duplication in worldwide designs. As with most things in the automotive industry (except for layoff's) these types of changes take time and calculated planning.
The next generation Focus will be built upon Ford's C1 platform and will hopefully provide North America a design that is on par with the Euro-spec Focus. How the North American designed current model Focus made it passed the drawing board is unfathomable and inexcusable.
As Kuzak stated, "Our business starts and stops with product." If this globalization of design brings an RS and ST packaged Focus to the US then it might be a product worth starting with.
Source[AutoWeek]