A new year means new car concepts. This year is shaping up to be a stellar year for car makers around the world. That means that consumers can expect to see some of the most stylish, fuel efficient, and powerful cars in 2011. Let's take a look at the top six most anticipated cars for 2011. You're going to like what you are about to see.
The Honda Civic
There's no doubt that Honda tops the list of new cars. The new Honda Civic, arguably America's favorite and most reliable car, will have a 1.5 liter, 4 cylinder engine. Go to the Si model, and you may just find an engine as large as the Acura TSX – that's 2.4 liter, 4-cylinder. With the Honda name backing this car up, consumers can expect to find fully independent suspension and reliability.
Mercedes C-Class
image: carpictures.co.cc
The German automaker's new car is sure to give the 2-door BMW a run for its money. The Mercedes C-Class will finally come in a coupe version, a convertible, and possibly even a Black Series. Mercedes is certainly looking to gain some of the market that BMW has captured in the past with these new changes. The car will feature direct-injection 1.8 liter turbocharged 4-cylinder and have the power to go from 0-60 in 7 seconds.
BMW M5
image: http://www.globalmotors.net
Speaking of BMW, the car company is coming out with a new M5. The new M5 will deliver more turbo power and be a faster car. BMW hasn't leaked much about this vehicle, but the rumor is that it will include a hybrid system and an electric power "push-to-pass" button on the steering wheel. We already saw the reveal of the 2011 BMW 1 Series M Coupe- and it was pretty damn sexy.
Toyota FT-86
image: http://machinespider.com
One of the most anticipated cars for 2011 is the all-new Toyota FT-86. The rumor is that this car will actually be sold as a Scion instead of a Toyota, delivering 4-cylinders and up to 200-hp. This car looks great and handles even better. It's built to appeal to the younger car shoppers who are looking to buy within a budget.
Porsche 918 Spider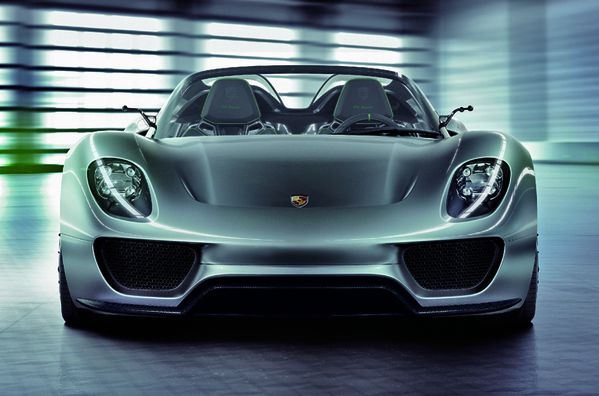 image: http://a6.idata.over-blog.com
Forget budget for a minute and take a look at this beauty. The 918 Spider was introduced in 2010 at the Geneva Auto Show, but a production model is promised for 2011. The plug-in hybrid Porsche gets to 62 miles per hour in just 2.3 seconds. And here's the best part: It averages 78 miles per gallon. The 918 Spider is even faster than the Carrera GT.
Audi Quattro Coupe
2010 image: http://cache.jalopnik.com
The Audi is one of the best-kept secrets for auto makers this year. It's yet to be confirmed by the company, but it's anticipated that Audi will release the Quattro Coupe in 2011. The rumor mills tells us the car will feature a 5-cylinder engine with 354 ft-lbs of torque. This car will be available in limited numbers with a pretty hefty price tag.
Hopefully, this year will be the best year for cars. Which new car of 2011 do you anticipate throwing some dough towards? Post a comment to let us know!