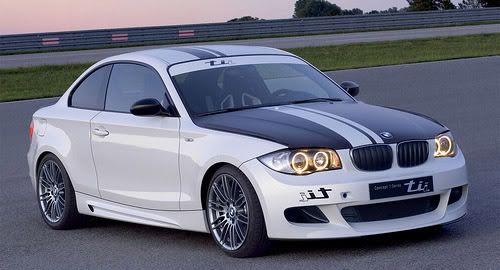 BMW has slipped out just a taste of what is coming to the Tokyo Auto Show that starts today. And as if there has not been enough anticipation over the BMW 1-Series seeing some of the potential that lies within the 1-Series is even more exciting. The BMW 1-Series tii is a pure concept car that BMW is using to experiment with lightweight designs for the 1-Series.
Details for the 1-Series tii have been hush hush thus far, but with the start of the Tokyo Auto Show the odds are that BMW will be more forthcoming at the unveiling. However, if pictures truly do say a thousand words then following the jump to the next page you will see a whole lot of words. From what we understand the pictures really do say it all… for now.
Are those shots alone reason enough to hold off your car shopping until the Spring when the 1-Series 135i comes to market here in the US? Whether you are into the heritage of BMW or not it is fun to see a return to the small car and some aggressive options.
Keep posted for more on the BMW 1-Series tii concept car and more from the Tokyo Auto Show right here at RideLust.
Source[CarScoop]