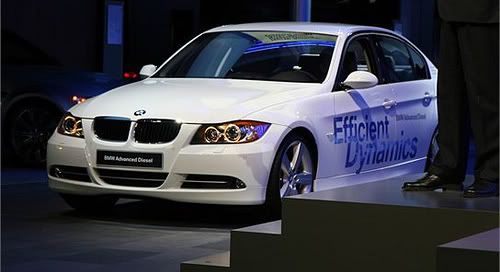 After much hype and great patience by some diesel cars and SUV's are starting to creep into the US market. The BMW Efficient Dynamics diesel fleet of two (the 335d sedan and X5 XDrive35d) is preparing for its American release later this year, but ahead of their dealership debut and post their Detroit Auto Show unveiling BMW took the 335d for a drive. Taking to the streets and highways between San Francisco and Los Angeles BMW puts the wheel into the hands of some willing test subjects.
The new diesels are designed to run cleaner, faster and yet still with the fuel efficiency that those lovers of diesel prefer. The BMW 335d is expected to have fuel ratings of 25 city and 33 highway, while the X5 XDrive35d Crossover will have 19 city and 25 highway. Both vehicles are powered by the 3.0 liter 6-cylinder BMW diesel pumping out 265-hp and 425-ft lbs. of torque. Drivers from the following video were quick to point out the cars punch of torque at take-off.
Check out the video on the following page to see for yourself.