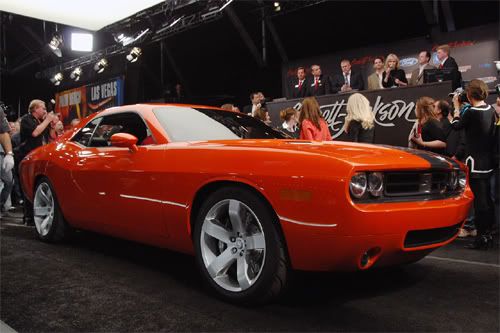 Is it one thing to be Car Crazy and still another thing to just be Crazy? Is to be the first that significant?
When the news broke that pre-sales for the new Dodge Challenger SRT8 were reaching a premium of up to $20,000 over MSRP I was, not shocked so much, but outraged. Not at the dealership's for "getting theirs" and not at Dodge for enjoying some much needed "love", but at the general idea. How Crazy are we to need to be at the head of the line? How much are we really willing to spend?
Well, I believe I got my answer to that this weekend at the Barrett-Jackson Auction.
This year the right to be the first to own one of the three instant classic/collector cars was being auctioned off. The winning bidder in either auction would receive the first car off the assembly line, Car #1, of either the Dodge Challenger SRT8, the Chevy Corvette ZR1 or the Shelby Mustang GT500 KR. All of them are tremendous cars and all worth their weight in drool and desire. However, how much is it worth to be the first to own them?  …Let us see.
The Dodge Challenger gavelled out at a stunning $400,000. That would be about 20 times her MSRP, correct?
The Shelby Mustang GT500 KR #0001 ended bidding at a pleasing (to someone) $550,000. A pretty nice mark-up.
The Chevy Corvette ZR1 received the best closing bid of all at a mind-boggling, yet cool $1Million. On the plus side for the Corvette, every dollar above the $99,999 list price of the car goes to the United Way. So that is being extra-giving for two good causes: the United Way and your own. Apparently there is some reward to giving big.
So now you know what it costs to be the first. In 2008 it costs a lot. Now when you are off considering that new Mitsubishi Lancer this year maybe you need to follow their lead and bump yourself up to the Evo? You need to decide if you are Car Crazy or just not Crazy enough.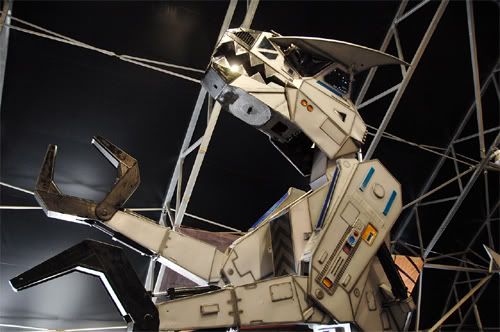 As an indication that Car Crazy's want more than to be the first, Robosaurus found its new crush at the Barrett-Jackson auction to the tune of $575,000. Now how do you break the news to your wife on that one?
 Source[AutoBlog]