Over the years Audi has been known for it's luxurious cars. Audi was founded in a time when cars were only available to the very wealthy and only seen as a luxury item and status symbol. Unlike Ford in America, they were not concerned with making automobiles available and practical for everyone, they were concerned with luxury.
Even though Audi was found in Germany, their luxurious cars have become increasingly popular in the United States. Sales in recent years have soared as more and more people are experiencing the luxury and power of an Audi.
Want to learn more about the history of Audi's luxurious cars? Check out the infographic below presented by The Auto Gallery.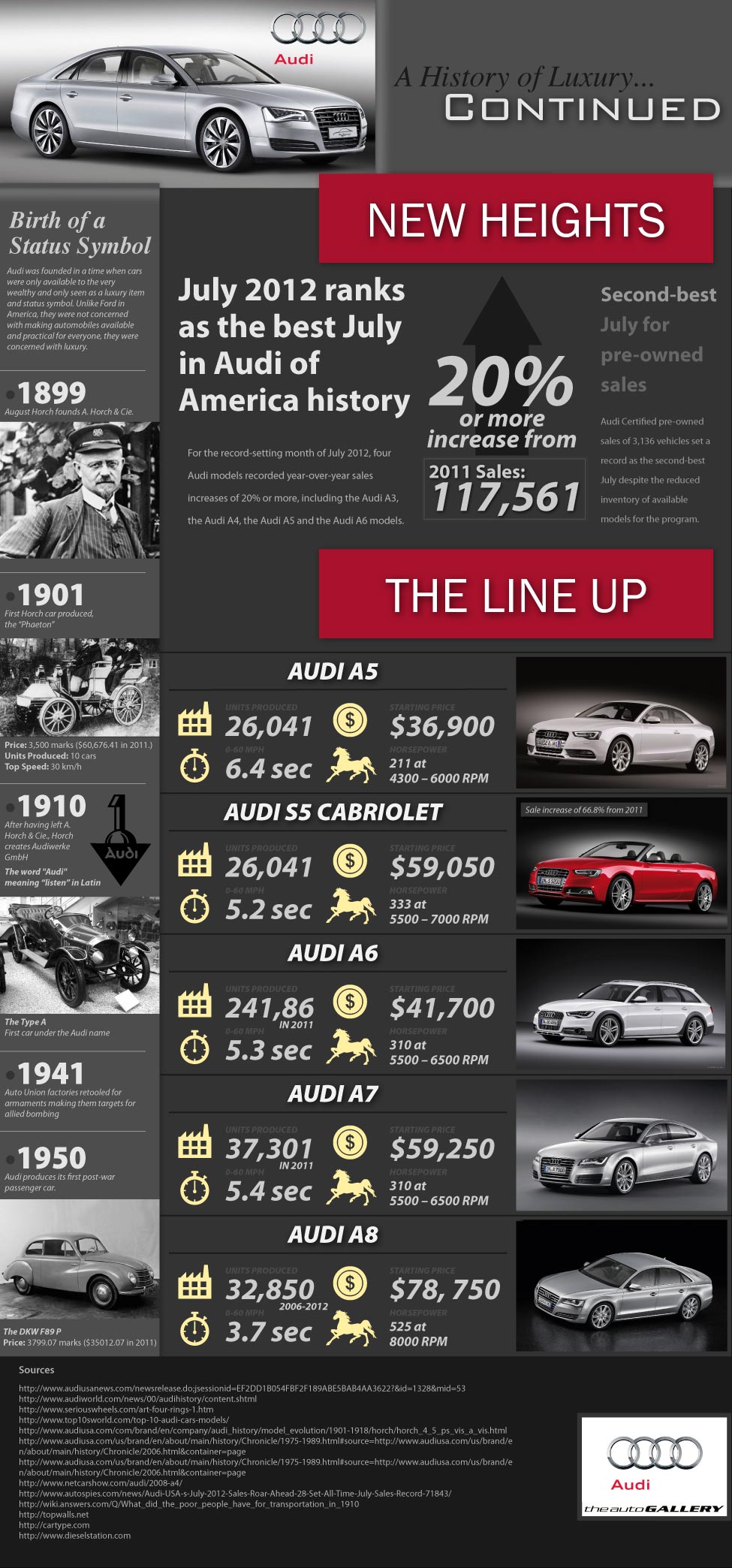 Audi Luxury Through The Years Infographic from TheAutoGalleryAudi.com