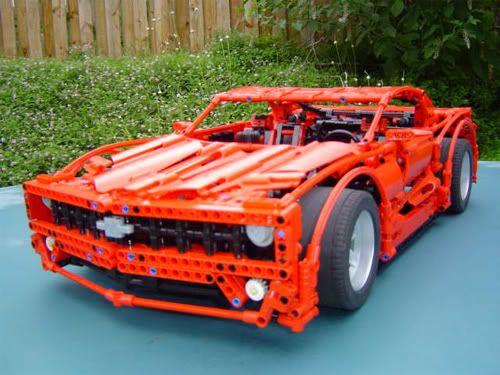 What some people can achieve with some spare time and a lot of creativity is sometimes worthy of some headlines. One such creative achievement built and exposed onto the web under the handle Crowkillers is the 2009 LEGO Camaro you see in the photo above. Using the famed toy, some painstaking adjustments and a good bit of engineering the LEGO Camaro comes complete with an LS2 Engine replica and a 6-speed transmission with reverse.
Like many collectors Crowkillers was not content to only have one of the new model Camaro's in his stable. Instead, he built two: one orange and one black with orange stripes.
Check out the large gallery of pics after the leap to observe in full-detail what goes into a LEGO Camaro.
[myginpage=03262008-legocamaro]
Source[Brickshelf via Winding Road]