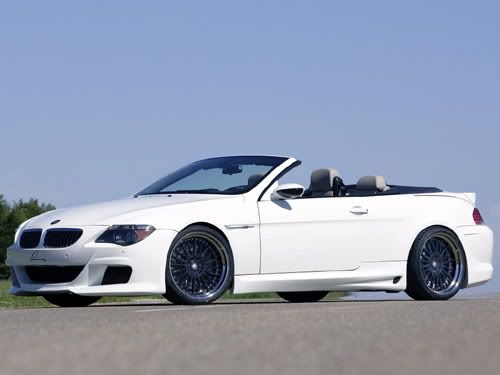 Lumma Design has released a follow-up to the CLR 600 body kit for the BMW 6-series that lightens the bold and bulky moldings for street use. The CLR 600 S (yep, S stands for Street) is a road worthy body kit that ads a more aggressive stance to a drivers car. With the open air-vents in the front for cold air and brake cooling and a rear defuser and rear spoiler to keep the back-end planted, the CLR 600 S widely improves the intimidation factor from the BMW.
There is also an engine kit to go along with the CLR 600 S body kit. The engine kit includes 2 air intake plenums and a carbon fiber air filter housing. Just a little dressing to go with the street hulk exterior.
For more photos of the Lumas Design CLR 600 S head to Fast-Autos. To a Lumas Design body kit for your BMW check with  your BMW dealership.
Source[Fast-Autos]